How big tires can be changed for 15 inch wheels depends on the width of the wheel. The normal tire width of 15 inch wheels is 6 inches. It is most suitable for 185 mm wide tires. The largest 195 mm wide tire can be used for braking performance. And the steering performance has been better improved. If you want to say it is bigger, there are 15 inch wheels with a width of 7 inches. It is suitable for using a wide tire of 205 mm and a maximum of 215 mm. This size is basically used for cars on the off-track and has higher extreme performance.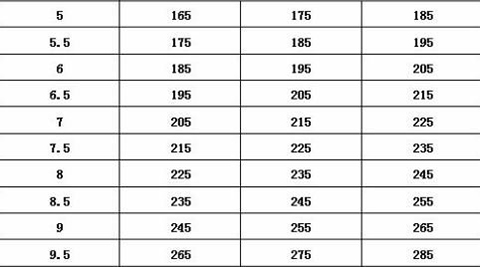 The following are the tire sizes and widths. What parameters should be matched to the tires. Whether it is too narrow or too wide, it will seriously affect the performance and comfort of the car, and it will seriously threaten the life of the owner. It must be strictly followed.

If you don't want to replace the 15 inch wheels and want to widen the tires at the same time, presumably the car owner needs the car to have better acceleration and braking performance, then I will give you a little introduction.
First of all, widening the tires is the most direct impact on the performance of the car, but better tire performance orientation patterns can increase the grip by at least 20%. This part of the tires are called high-performance street tires, and some even add hot-melt formula , That is, when the tire reaches a certain temperature, a small amount of tire rubber can melt on the road. Don't be fooled by the business. It is definitely not a real semi-hot melt tire. Track-grade semi-hot-melt tires need to reach operating temperature to be effective and must be carefully selected.
  We are engaged in the production and independent import and export of aluminum alloy wheel in china, with more than 2,0000 models of aluminum alloy wheels, about 100,000 inventories, and fast delivery. We provide custom wheels and generation production services, you can provide us with a wheel style map, our designers will design you a beautiful and high quality wheel, welcome to contact us!
  If you don't find the wheel style you need, you can send an email to jihoowheels@jihoosh.com and we will send you the wheel style you need according to your description!We will provide you with quality China wheel and excellent service.