We all know that different models have different wheel sizes. From low-profile models to high-profile models, the size of the wheel is increasing. Of course, there is also a departure from this rule, but most models are still very consistent. Most high-end models have 19-inch wheels, and many luxury cars even have 22 inch wheels, including many Chinese luxury brands that have emerged in the past two years. Today, let's take a look at the luxury car brands, which cars have powerful wheels!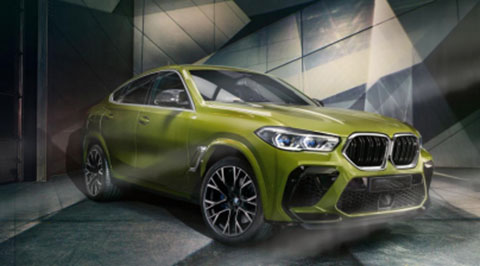 The Rolls-Royce Cullinan SUV is named after the largest diamond ever discovered, Cullinan, which is currently mounted on the crown of the British royal family. There is no doubt that Rolls-Royce is named after this, in addition to reflecting the rarity and high value, it also implies the dominance of the luxury SUV market.
Taylor, the design director of Rolls-Royce Cullinan, gave Cullinan the majestic aura as the god of war, showing the beauty of strength and strength. Key features such as headlights and air intake grille are deeply integrated into the overall design of the car body. The vertical and horizontal lines make Rolls-Royce Cullinan visually full of power.
This luxury car uses 22 inch wheels, but when used on the relatively large Rolls-Royce Cullinan, it is not obtrusive at all, and even has a natural noble feeling! It is matched with ZF 8AT gearbox, the official acceleration time of 0-100km/h is 5.2 seconds

Aston Martin DBX is like a GT sports car with an elevated chassis. It perfectly fits the design tone of Aston Martin. The front face is equipped with the classic DB sports car series grille, and the side shows the elegant design of a coupe SUV. The incisive and vivid line design creates a sense of beauty, while the huge body highlights the momentum. The length, width and height of the DBX body are 5039/1998/1680mm, and the wheelbase is 3060mm. For this flagship model with a huge body, with 22-inch super aluminum alloy wheels, the visual effect is very dynamic. The whole series uses a 4.0-liter twin-turbocharged v8 engine with a maximum power of 405kw, a maximum torque of 700 Nm, a maximum power speed of 6,500 revolutions per minute, and a maximum torque of 2200 to 5000 revolutions per minute. This engine is equipped with in-cylinder direct injection technology, and uses an aluminum alloy cylinder head and cylinder block, 9at gearbox, smooth shifting, and an acceleration from 100 kilometers to about 4.5s.

As the originator of the coupe-style SUV, the third-generation BMW X6M ushered in a brand-new change, becoming the most powerful X6 so far. Like the previous X5M, the X6M is more aggressive in its exterior design. BMW expects the X6M's 4.4-liter V8 twin-turbocharged engine to have 555 horsepower and 500 pound-feet of torque. Although this car weighs very heavy up to 2,220 kg, it can't stop it from 0-100 km/h in 4.7 seconds, from 80 km to 120 km/h in 4.0 seconds. The powerful engine is matched with 22-inch wheels to ensure The first-class performance of this luxury car adds a touch of wildness to the BMW X6M.

The new generation of Cadillac ESCALADE was officially released three months ago, and the appearance has not changed much. The whole series is equipped with 22-inch wheels as standard. There are many highlights in the interior. Cadillac ESCALADE uses a multi-screen linkage design. What is even more unexpected is that the car is equipped with driving assistance technology (the latest version of Super Cruise super intelligent driving system), which is equipped with strong and unmatched power- The 6.2-liter V8 engine has a maximum output of 403 horsepower at 5700 rpm, a peak torque of 565 Nm/4400 rpm, and an acceleration time of 0-100 km/h in 6.8 seconds. This car will be launched this summer. The electric Cadillac Escalade may be launched in 2023.

As a luxury pure electric vehicle brand owned by China's new travel technology company Huaren Express, Gaohe Automobile's first mass-produced car, Gaohe HPhi 1, targets the global high-end market, and its configuration is not unluxurious. Gaohe Automobile's first mass-produced car, Gaohe HPhi 1, is equipped with 22-inch turbofan wheels with strong visual impact, which are larger than the alloy wheels used in many luxury cars. The wheels on the wheels are the same as Rolls-Royce wheels. The technology, regardless of stopping or high-speed driving, is always perpendicular to the ground, showing a steady personality and improving recognition.

From the recent spy photos released by the media, Gaohe HiPhi 1 uses the Pilot Sport 4 SUV tire series in the Michelin top tire sequence. The tire size is 255/45 R22. From the Michelin official website, we can see that this tire is currently not in the Michelin series of mass-produced products, it is a completely customized version.

As a new Chinese car company, Gaohe Automobile has been able to finalize the world's largest tire supplier Michelin for its custom tires, which shows the luxury market positioning of its products. What's amazing is that HiPhi 1 is a 6-seater SUV with a body length of more than 5 meters. It only takes 3.9 seconds to accelerate from 0-100, which is a performance monster... But this car is not yet on the market. He Auto's first production vehicle, the Gaohe HPhi 1, will be trial-produced in small batches at the end of this year and will be officially launched in 2021.
  We are engaged in the production and independent import and export of aluminum alloy wheel in china, with more than 2,0000 models of aluminum alloy wheels, about 100,000 inventories, and fast delivery. We provide custom wheels and generation production services, you can provide us with a wheel style map, our designers will design you a beautiful and high quality wheel, welcome to contact us!
  If you don't find the wheel style you need, you can send an email to jihoowheels@jihoosh.com and we will send you the wheel style you need according to your description!We will provide you with quality China wheel and excellent service.