Tim Huang, the general manager of Shanghai Jihoo, is the vice chairman of the CAW Aluminum Wheel Quality Association and was invited to serve as judges of the 2022 "Sedarite Cup" Tenth Wheel Design Contest.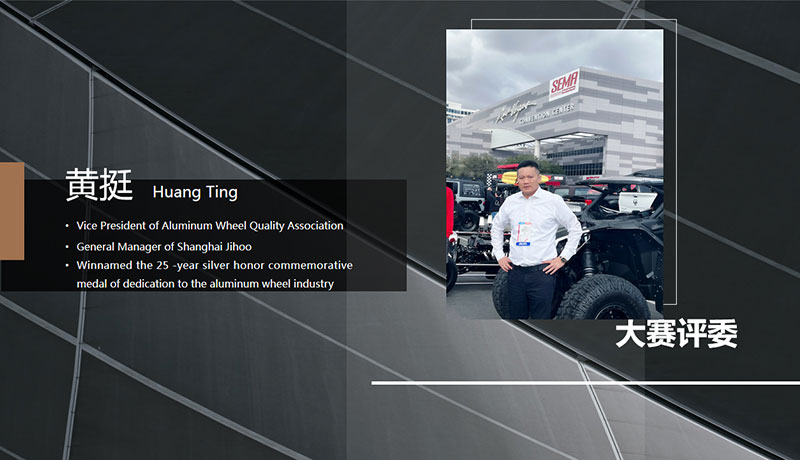 The general manager:Tim Huang
Faced with the challenge of global climate change, the Chinese government proposed the "double carbon" goal, that is, achieved "carbon peaks" in 2030 and "carbon neutrality" in 2060; other major economies also proposed carbon neutralization strategy , Promote green and low -carbon transformation of economic and social.
In the field of transportation carbon emissions, the development and production of new energy vehicles in a comprehensive layout of new energy vehicles undoubtedly affects changes in the development pattern of global automobiles. It is necessary to accelerate the formation of green and low -carbon transportation methods, and promote the intelligent, digital, and lightweight transportation equipment of new energy as the framework. , Encourage the guidance of green travel to make transportation more environmentally friendly and lower carbon.
The comprehensive conversion of green energy, intelligent manufacturing innovation, and full life cycle management is the three major support for the new energy vehicle industry to achieve the "green" goal. With the deep cultivation of cutting -edge technologies such as intelligence and networking, the extensibility of the wheels itself has been even more obtained. More development space.
As the only chassis motion parts that requires the design of the car, the importance of the life cycle management is self -evident. The way to travel low -carbon travel is a key issue that our designers need to think.
Award -winning work
Gold award

Silver award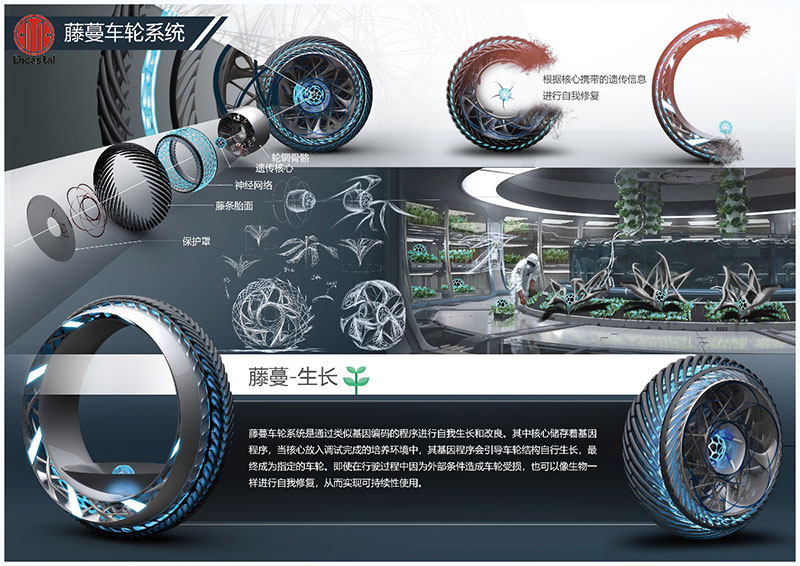 Bronze award

The holding of this contest not only provides the stage for the players who love car design, but also through the imagination of the "low -carbon" theme, so that more young people can understand that China will make in the future green transportation travel in the future The efforts of China's new energy vehicle industry have stimulated a stronger motivation.
  We are engaged in the production and independent import and export of aluminum alloy wheel in china, with more than 2,0000 models of aluminum alloy wheels, about 100,000 inventories, and fast delivery. We provide custom wheels and generation production services, you can provide us with a wheel style map, our designers will design you a beautiful and high quality wheel, welcome to contact us!
  If you don't find the wheel style you need, you can send an email to jihoowheels@jihoosh.com and we will send you the wheel style you need according to your description!We will provide you with quality China wheel and excellent service.